HEALTH & SAFETY FROM RAYNOR DOOR AUTHORITY
Like so many of you, we are cautiously optimistic that the worst of COVID-19 is behind us. We remain open and ready to serve you. Even so, the health and safety of our teams and our Customers remains our highest priority.
While we will continue to monitor recommendations and protocols from the US Centers for Disease Control and Prevention (CDC) and our local head departments, our goal of making you ridiculously happy when servicing your home or business remains unchanged.
Raynor Door Authority will continue providing ZERO CONTACT service, which eliminates the need for personal contact when servicing your home or business. You will still receive the same levels of professionalism and expertise you have always expected from us with the added comfort of knowing that our commitment to safety is unmatched.
How our ZERO-CONTACT program works: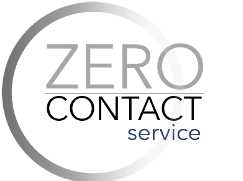 Contact us by phone or online and request our ZERO-CONTACT service
We will ask a few questions and schedule your appointment
Our gloved and masked technicians arrive to resolve your issue – ready with gloves and masks – all you need to do is provide access to your door
Our technicians will clean all touch points on the serviced door and connect with you when their work is completed
Our team will contact you to review the work done and collect payment by phone or online
What you can expect from us
As a precautionary measure, we are continuing the good hygiene practices we implemented in late March, including hand washing and sanitizing before and after each Customer we visit. Our teams are also avoiding typical contact with our Customers, like shaking hands and collecting signatures. We are doing our best to keep our teams contact free, including:
Increased frequency of cleaning of company spaces and vehicles
Instruction and reminders of safe and healthy hygiene practices to all employees
Direction to replace shaking hands with a friendly wave when we arrive and depart
Maintaining social distancing in our offices, showrooms and warehouses
Raynor Door Authority employees have been directed to stay home if he feels unwell or has family members at home with visible symptoms of any illness.  The health and safety of our teams and Customers are of the highest importance.
Why Raynor Door Authority
The security provided by a properly operating garage door at your home or business gives everyone peace of mind. While some of our showrooms remain temporarily closed to comply with mandates from local authorities, our phones are still on when you need us and our experts are still eager to help solve your garage door issues with our zero-contact service.
Because we live here, too, our experts are ready to do our best to solve your issues quickly and professionally, while keeping our community safe and getting back to work.
Thank you for choosing Raynor Door Authority.